Are you looking for how to clear gpay transaction history? You are in the right place, here we will guide you on how to delete gpay transaction history in a few steps with an easy method.
Google pay is a Google-owned application by which we can send money and receive money and can get exciting rewards too. Whenever we make any online payment with Gpay all the data is recorded as Transaction History. But it might not be easy to delete Gpay history. So can we Delete Transaction History in Google pay ?
The process of Google Pay delete transaction history isn't easy since it is not available as an option in Gpay itself. To know further about how to delete gpay transaction history in mobile or how to delete gpay single transaction history in mobile keep reading this article and follow the steps.
Table of Contents
10 Precise Steps on How to Delete Gpay Transaction History
Open the Gpay application in your mobile and go to your Profile by clicking on the icon at the top right corner.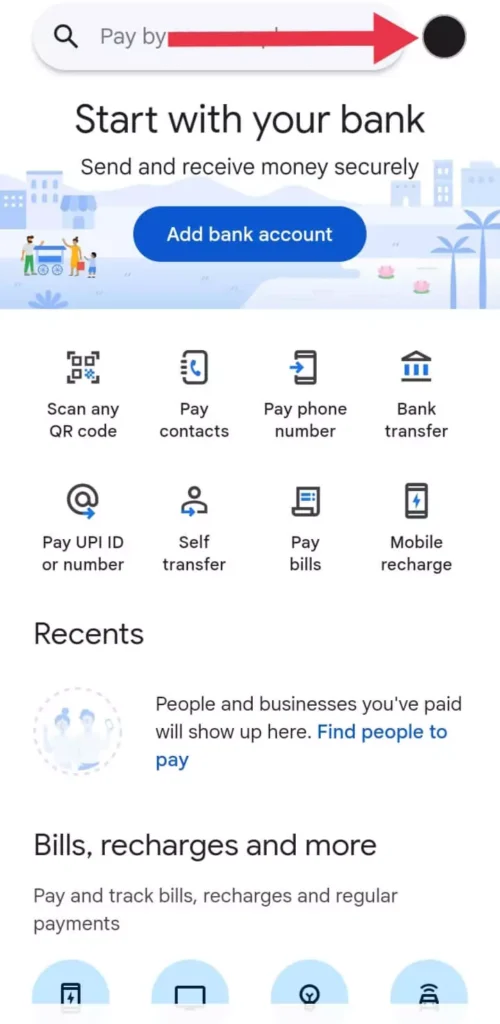 Slide down the page and click on "Manage Google Account".
Swipe left and go to the last tab mentioned as "Payments and Subscriptions".
Here, open the Google Pay experience by clicking on "Manage experience".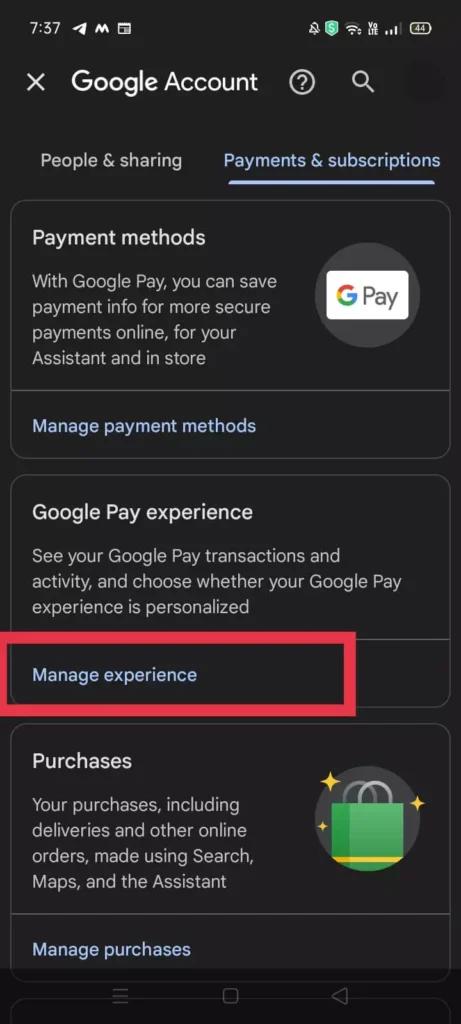 Scroll down and you will see all the transactions here with a Delete button at the top.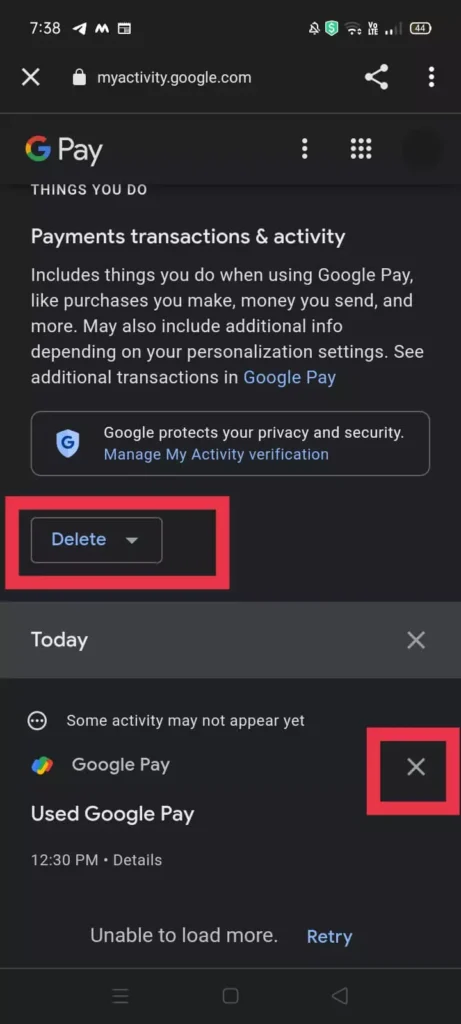 Now, you can hit the cross button "×" to delete gpay history.
Another way is to touch on the Delete button and you can modify activity accordingly.
You can delete Last hour history.
Similarly, if it is set to "Always" then it will automatically delete all history.
You can also customise for a month with the "Custom Range" option.
Things to Remember
Keep in mind not to Delete any important transaction which includes confidential payments.
All the data is already stored in Google as a copy even after deleting it .
Google gives assurance that it does not misuse or sell your data so it is secure.
All transactions will be deleted whether they are received or paid by you.
Frequently Asked Questions
Q: What can I do if my transaction is still visible after deleting it ?
Ans: Don't panic, it can happen in some cases just sign out your account and re-sign in , verify your email and your history will be deleted.
Q: Should I Keep my earlier transaction in history for a long time ?
Ans: Basically, keeping your transaction history will keep your data accessible in Google and there will be a huge risk of hacking and fraud. Therefore, you must delete your history from time to time as it removes your long lasting details.
Q: How long will it take to update my Transaction history after deletion ?
Ans: The process can take approximately 12 hours to refresh your transaction status. By the time you will automatically notice the alteration and get your account updated.
Conclusion
Hence, I hope that the article was intelligible to you and the query of How to Delete Transaction History in Google Pay is resolved. Use your Google Pay with privacy and security. And keep your payments and Transaction secured by managing your Transaction History.