Google Pay is a complete package of multiple choices in itself. We can do online payments, mobile recharge, TV recharge, bill payment and even book tickets either in Bus or Train. Do you know how to book train ticket in google pay? If not, then refer to this article for proper understanding.
Table of Contents
How to Book Train Ticket in Google Pay App
Open GPay, scroll down the page and go to "Business".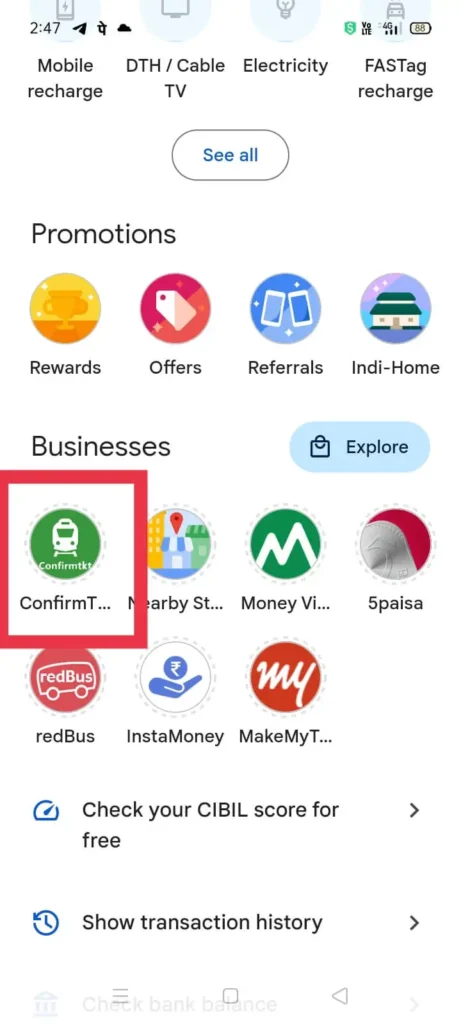 Select "Train Booking" where the train logo is shown.
Here you will see options like choosing location and destination, choose the date and press enter.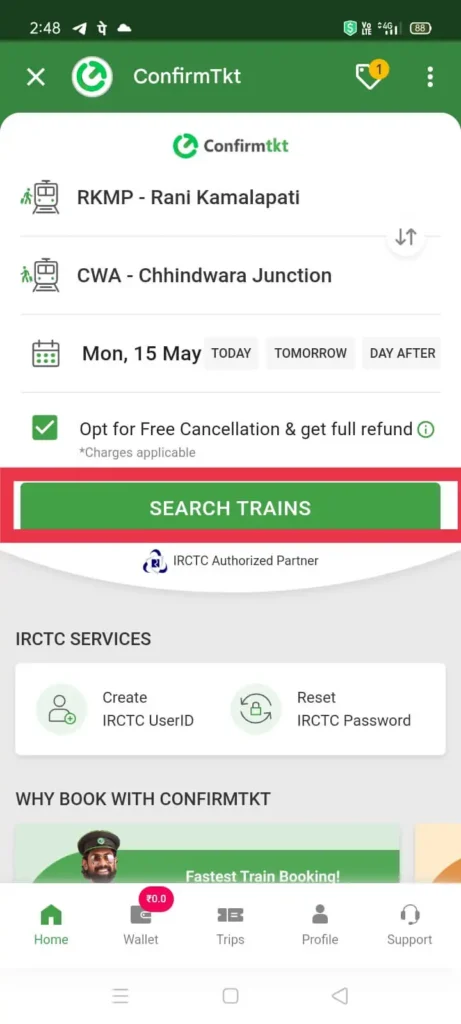 Now a list of trains will appear. You need to select one of them accordingly.
After selecting the Train, you are expected to choose the type of seat reservation you want either General or AC (1st/2nd/3rd).
Then you can go through the available seats and can book it by entering your irctc number.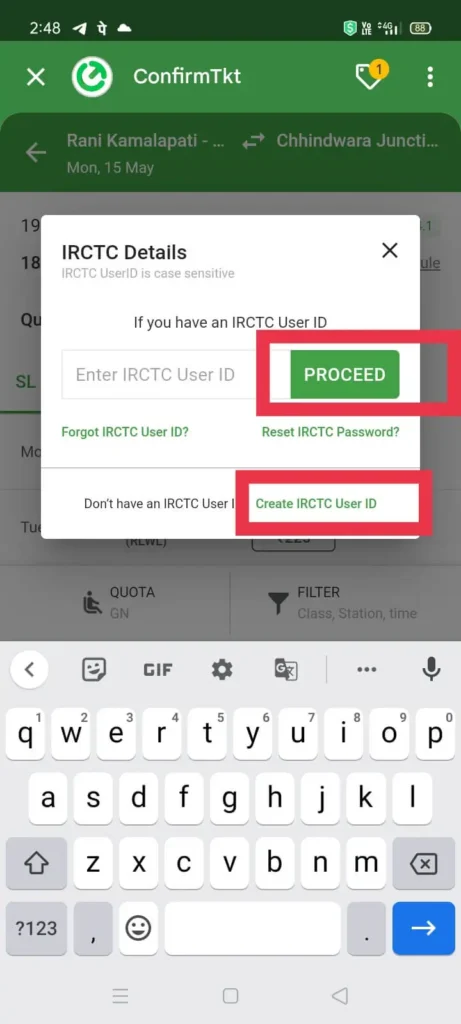 On this page you need to enter passenger details. It is allowed to book tickets of maximum 6 passengers and 2 infants at a time.
Proceed further by clicking on "Continue".
Tap on "Proceed to Payment" and select your payment method .
Enter your UPI ID and you will be redirected to the IRCTC website.
By entering IRCTC Password and Captcha, move to the next page.
Press the "Submit" button and your ticket is booked now.
You can save your ticket by tapping on "Download Ticket".
Things to Remember
While entering location and destination you could receive multiple options for railway stations in the same city. So select the appropriate station.
You will notice the "AVL" and "WL" keywords before the ticket, this means Available and Waiting List respectively.
If you don't have an Irctc Number. you can also generate it by selecting the "Create Irctc Id" option. Then you can move forward.
If any error appears during the process either generated by you or by computer/software, you need to start from the beginning.
Availability of seats can vary from time. Therefore, after the booking you can also receive a WL or RAC ticket.
You need to take a hardcopy of your ticket during your trip.
If you are going to book more than 6 tickets, you need to repeat this process.
You can check the status of your ticket through the PNR number mentioned in your ticket.
Frequently Asked Questions
Q: Why use the Gpay Train ticket booking option ?
Ans: You can get a Scratch Card for a minimum transaction of 200/-. It is valid only once per user. You can also get cashback ranging from Rs.15 to Rs.100 directly from your bank account which is linked. You will be Rewarded for payments.
Q: Is the train ticket booking option only for Android users in Gpay?
Ans: No, IOS users can also take benefits of Google pay train ticket booking . It is available for Android as well as iPhone users.
Q: Do we have to pay any extra charges for train ticket booking via Google pay?
Ans: No, you are only asked to pay the ticket fare including GST but no extra charges are levied upon you. Infact you can earn cashback.
Conclusion
In Google Pay, you can earn rewards by using these kind of services. Google Pay train ticket booking is one of the most appreciable feature of Gpay as it provides multiple benefits to us. It is not limited to bank to bank money transfer only, its scope is extending as per the need of users.