Google-owned applications provides broad coverage for security, privacy and data safety through several policies and methods for its users. It is a reliable platform. But still you might want to delete few things for some reasons. So, let us see how to delete google pay chat history.
Google Pay is a digital wallet which is used for online payment via mobile number, bank to bank transfer and QR Code for Android users. It stores our data as history. It is easy to delete transaction history but it becomes difficult when it comes to erasing chat history.
Many of us are wondering about how to delete chat in google pay. Because Gpay doesn't provide any straight forward method and therefore we did some research to see how to delete messages in Google Pay. Luckily we got one and this article explains about that method in detail for you. Go through it and you'll know how to delete gpay chat easily in just few minutes.
Table of Contents
How to Delete Google Pay Chat History in Mobile
Open the Gpay app and go to your Profile by clicking on the icon at the top right corner.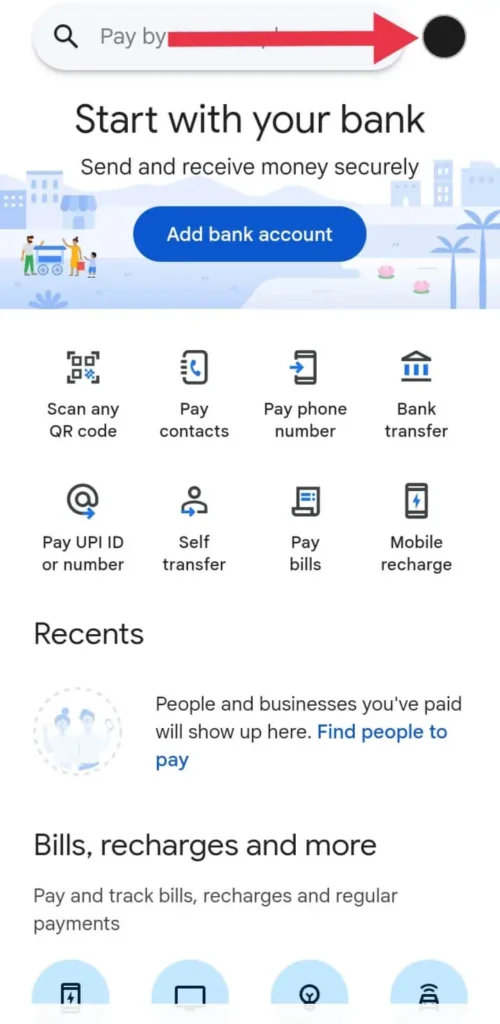 Click on "Manage Google Account".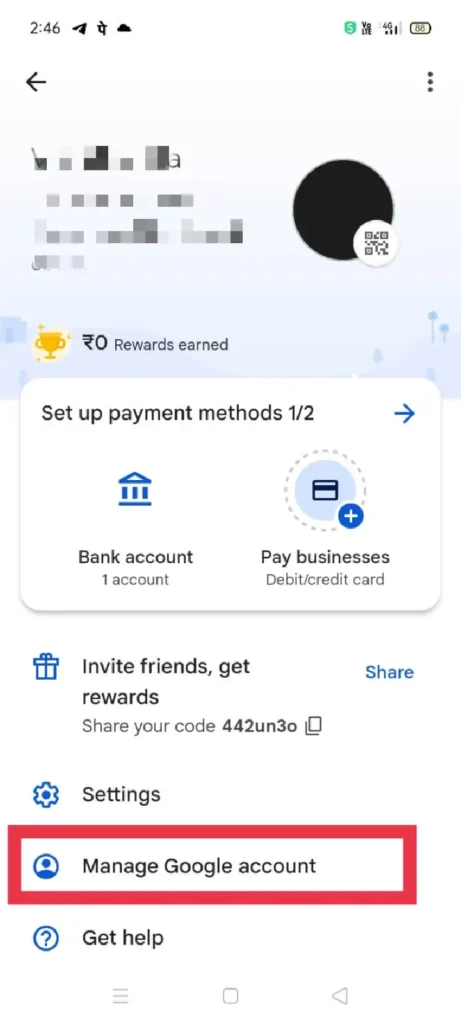 Go to "Data & Privacy".
Scroll down and touch on "Delete a Google Service".
Enter your Google account password .
Here , touch on the Bin Symbol in front of Google Pay.
Fill up the check boxes after reading the details.
Click the "Delete" button.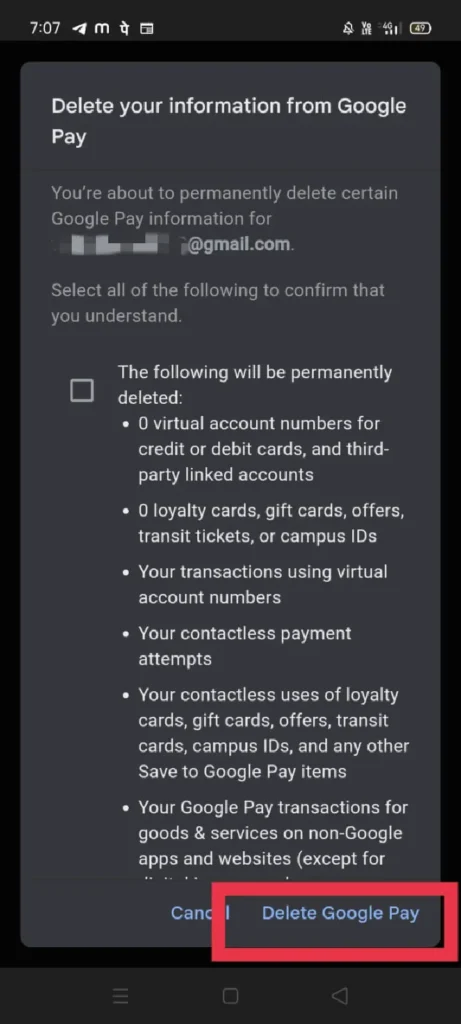 All your Chats are now deleted from Gpay.
After this, your account will be temporarily suspended.
Touch three vertical dot buttons on the top left corner.
Go to "Login with another account".
Now you will be asked for a phone number and email, enter them and verify.
You will get your account recovered.
Frequently Asked Questions
Q: How can I remove chat temporarily in Google Pay?
Ans: You can Hide Chat from screen by making a long press on the profile of your friend.
Q: Can I chat with a Non-Gpay user ?
Ans: No, you can chat only with those who have a Google Pay account.
Q: Can I turn off chat notifications in Google Pay?
Ans: Yes, open the chat page and an option of Mute notification will appear when you open the three dots button placed on the top left corner of the chat page.
Q: How to delete Google pay chat on iPhone ?
Ans: Google pay provides the same features for Android and iPhone. You only need to have a Google account on your iPhone to make use of Gpay. You have to follow the same process as described for Android.
Conclusion
I hope this guide on how to delete google pay chat history helped you. The process is somehow a little lengthy but will help you in securing your privacy in Gpay . And now you no longer need to worry about How to Clear Google Pay Chat.