Google applications have become the most efficient and secure platform for all users. It not only provides benefits to the users but also certain essential options such as retrieving data, modifying data and deleting data as per need.
Learn how to change name in google pay easily in just few minutes.
Table of Contents
How to Change Name in Google Pay App
Open Google pay application in your mobile.
Touch on your profile icon at the top right corner.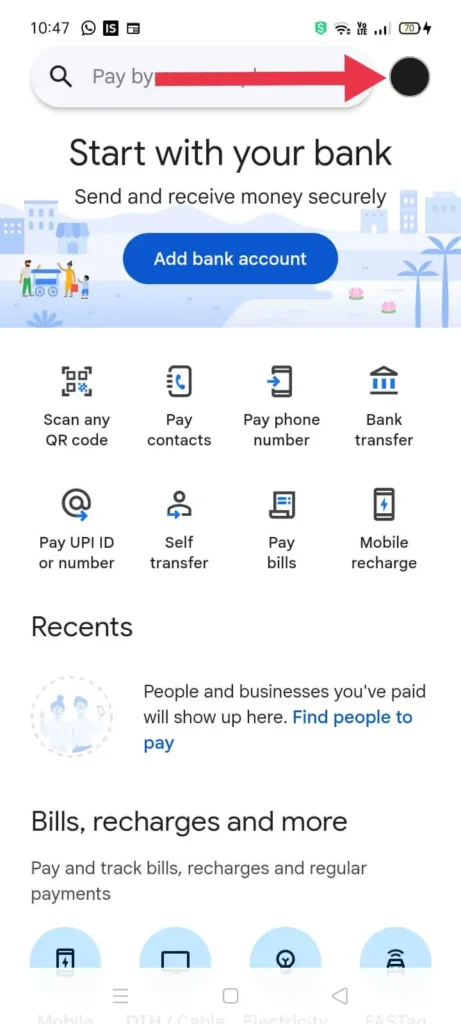 Select "Manage your account" in the profile section.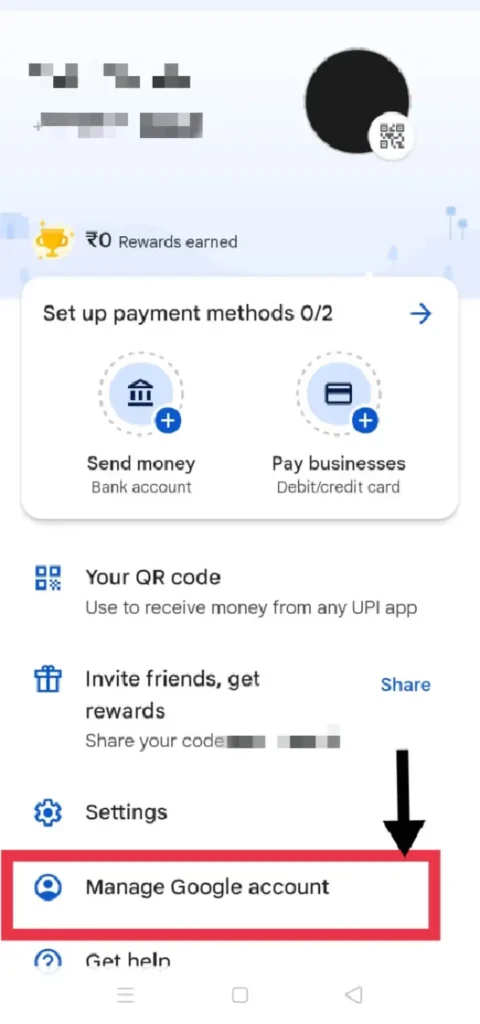 Go to "Personal info" tab.
Click on "Your Name".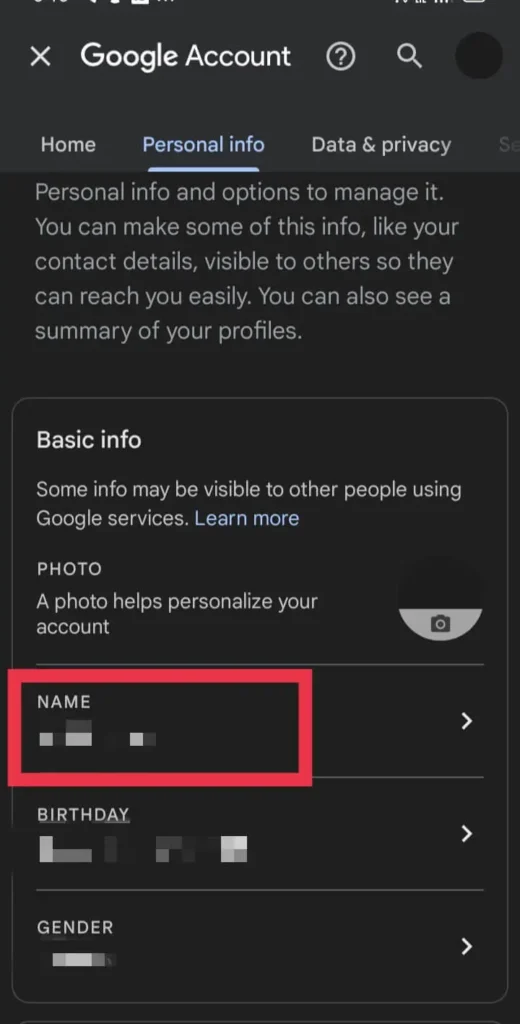 Tap on the pencil icon, and change your name in Google accounts.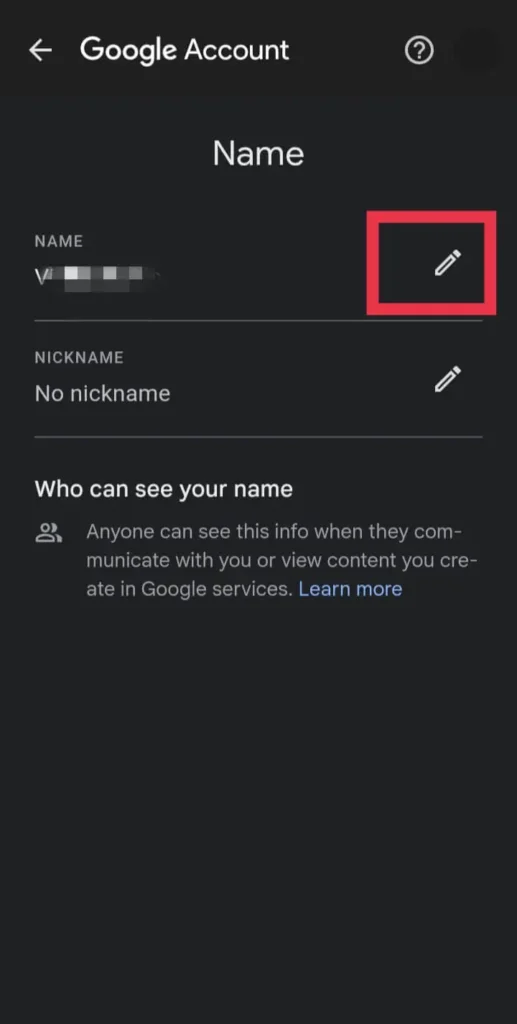 However, there is another option similar to this method. You can change your display name in Google Pay through your mobile "Settings".
Change Name in Google Pay using Google Account
Go to "Settings" on the phone.
Scroll down the page and select "Google" .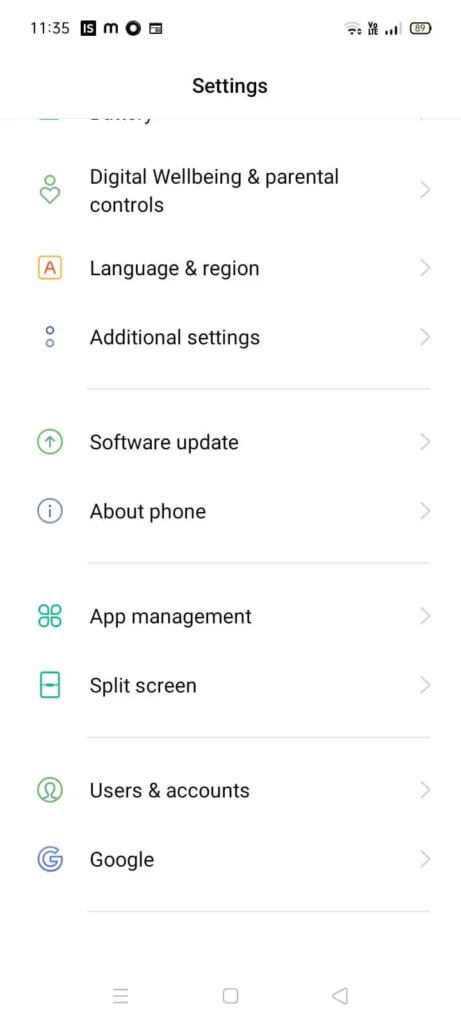 Click on the "Manage your account" button.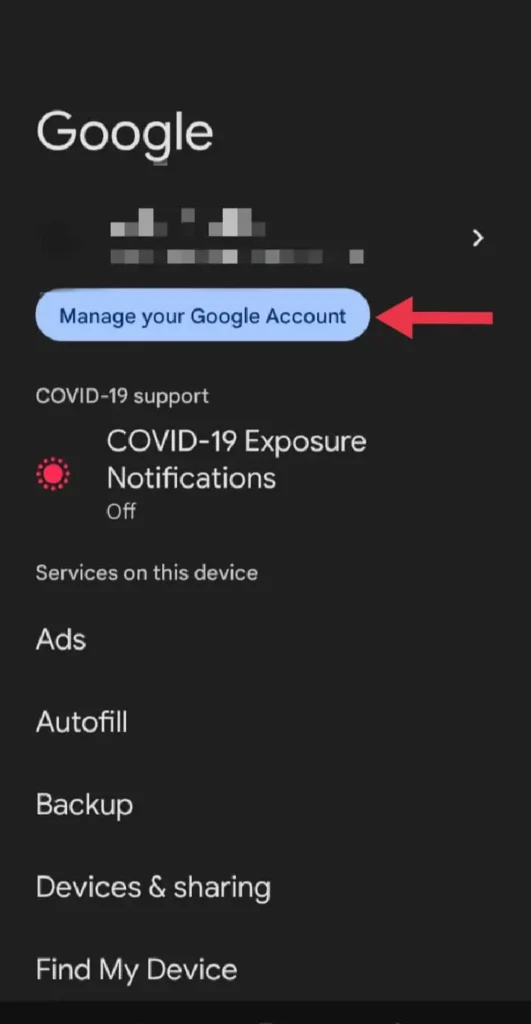 Go to "Personal Info" .
Select the "Name" option.
And Edit your Name there.
Note – Both the above guide does the same work for Google Pay name change. You need not change your details for every Google apps. Once you make changes in your main Google account, it will automatically update other Google accounts linked with your mail.
Frequently Asked Questions
Q: How many times can I change my name in Gpay ?
Ans: There is no restriction, you can change your name as many times as u want.
Q: What can I do if my old name is still showing even after replacing it with a new one ?
Ans: You only need to clear your Cache memories from Google app in the Settings.
Q: Can I use special characters in my name ?
Ans: Yes , if you want your name to be unique you can use special characters.
Q: Is my name visible to all ?
Ans: Yes, anyone can see your name who is connected with you in Google Services.
Conclusion
Now I hope it is better understood how to change name in google pay and the doubt has been erased. You can also add your Nickname also as a special feature in Google Pay. Enjoy using Google Pay with your updated name.